Dulux 2023 Colour Forecast has officially been announced and we are so pleased to be sharing these wonderful colours with you.
The Stylesmiths were lucky enough to be given a private preview with Dulux Colour and Communication Manager Andrea Lucena-Orr, who broke down these interesting and diverse forecasts that are set to influence Australian interiors in the coming year.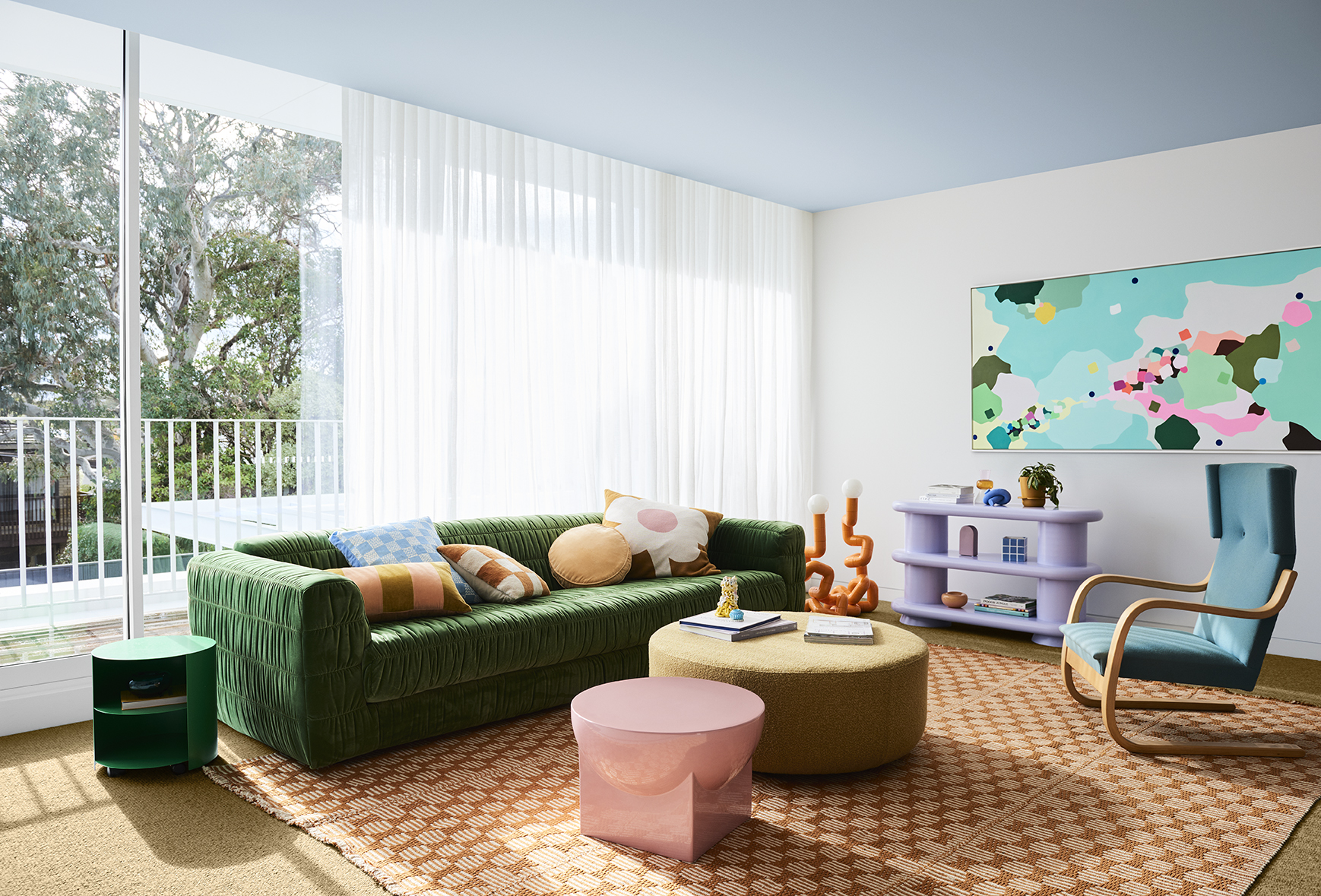 After a chaotic couple of years, many of us feel an overwhelming desire to live more simply and authentically. There has been a conscious stripping away of the unnecessary and superfluous, both in terms of what we surround ourselves with and how we spend our time, to create space for more meaningful connections. The collective experience of challenge and change has shown us that life is fragile and, as a result, we've all reacted differently – while some crave freedom and irreverence, others seek order and reassurance. Reflecting life after lockdown and our desire to bond with the environment, or communities and the people we love, Dulux presents three colour palettes with warming, earth-drawn neutrals, natural textures and an array of uplifting brighter hues.
The annual Dulux Colour Forecast is based on year-round research into the latest global and local trends that are predicted to influence Australian design and how we live. The Dulux Colour Forecast 2023 has been informed by seminars, including Future Laboratory London and Colour Hive, Milan Design Week, trend reports and editorials, fashion catwalks, product and design launches, engagement with global and international brands, and customised research through Dulux's extensive networks in the UK, Italy and France. Forecasting is led by Andrea Lucena-Orr (mentioned above) in conjunction with Dulux Colour Forecaster and Stylist Bree Leech.
Shifts in interior trends are subtle and nuanced, influenced by fashion, nature and sustainability. As climate change, waste and overconsumption become realities we can no longer ignore, luxury – once a by-word for ostentation – now refers to quality, craftsmanship and responsible production. "We're reframing our relationship with material things – it's no longer enough that a piece is beautiful, it needs to earn its place in our homes," says Leech. "Sustainability is beginning to feel more personal; we don't just want to know that pieces are made in a way that's gentle on the environment, but to understand the journey they have taken before arriving in our lives." We can also expect to see palettes of warm and nurturing hues driven by nature in our homes in 2023, while brighter, yet deeper shades pick up where last year's forecast left off.
"The three palettes in the Dulux Colour Forecast 2023 reflect our differing needs, allowing you to create beautiful living spaces that reflect where you are in your life's journey."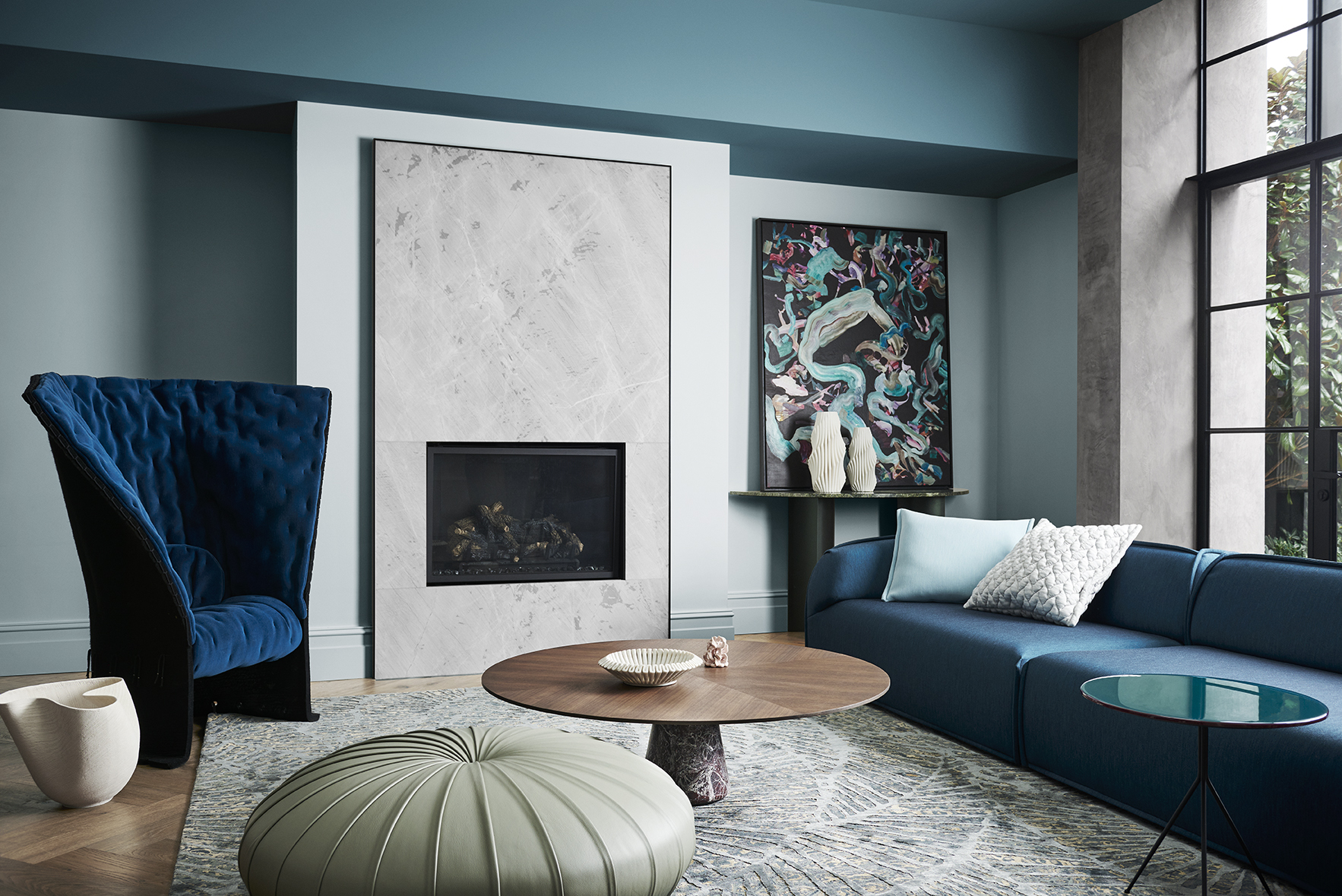 "Balance is very much inspired by a 'less is more' philosophy, with minimal detailing and a restrained approach to decorating. Instead, the focus is on immersive colour and the beauty of complex, structured patterns found in nature, such as a simple seashell or fern frond," says Leech. Luxe textures, such as velvet and silk, furniture with exaggerated, curved silhouettes, abstract art, and décor pieces with organic shapes and delicate pleating complete the look. "Balance has an elegant, understated feel that would work beautifully in an inner-city apartment or a terrace home," she says.