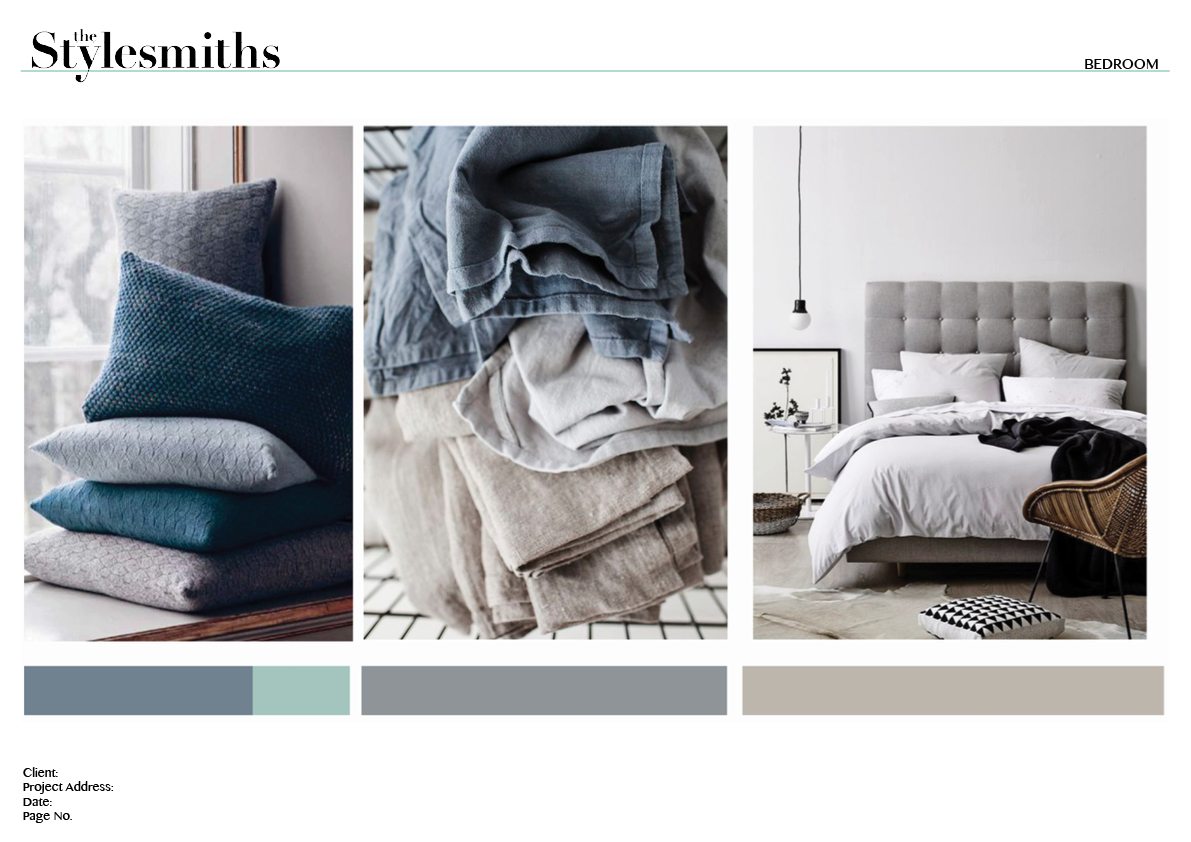 It's an essential.
The mood board is an integral part of How we Work at The Stylesmiths!
So what is it? A mood board is a visual representation of inspiring photos, art, plantation, colours, fashion, textures, fabrics, supplier products such as tiles, carpets, paint swatches and sometimes even food! Reflecting the tone of a room that our designers are creating, it's the perfect way for us and the designer to begin connecting with your vision collaboratively. Below are some examples of mood boards, created by our designers!
You can notice the delicate selection of colour and products that are inclusive in creating a presence in each room. Our designers are trained to have the best visual eyes in the industry, and know how to make a statement in each room, be it living, bathroom, or even a beautiful kids room!
Why we use them? Our designers want to be able to understand as much information as possible in what you are inspired by! In a way, the designer has to see the room with your eyes, to understand your personal and emotional influences. With an excellence in interiors, our professionals will be able to guide you through proposed concepts with your specially designed mood board: suggesting, analysing and creating a beautiful document that once your project is done, will become a significant artefact in your incredible Stylesmiths journey! We're here to help connect you to your dream designer across Noosa, Brisbane, the Gold Coast, Sydney, Melbourne, and Perth – because this is an incredible experience!
We here at The Stylesmiths think that concept boards, mood boards and connecting ideas visually is an invaluable and essential process to our design project.
We inspire creation, innovate design, and disrupt the interior design industry to make it accessible for you!
Click here to See More of Our Folio!