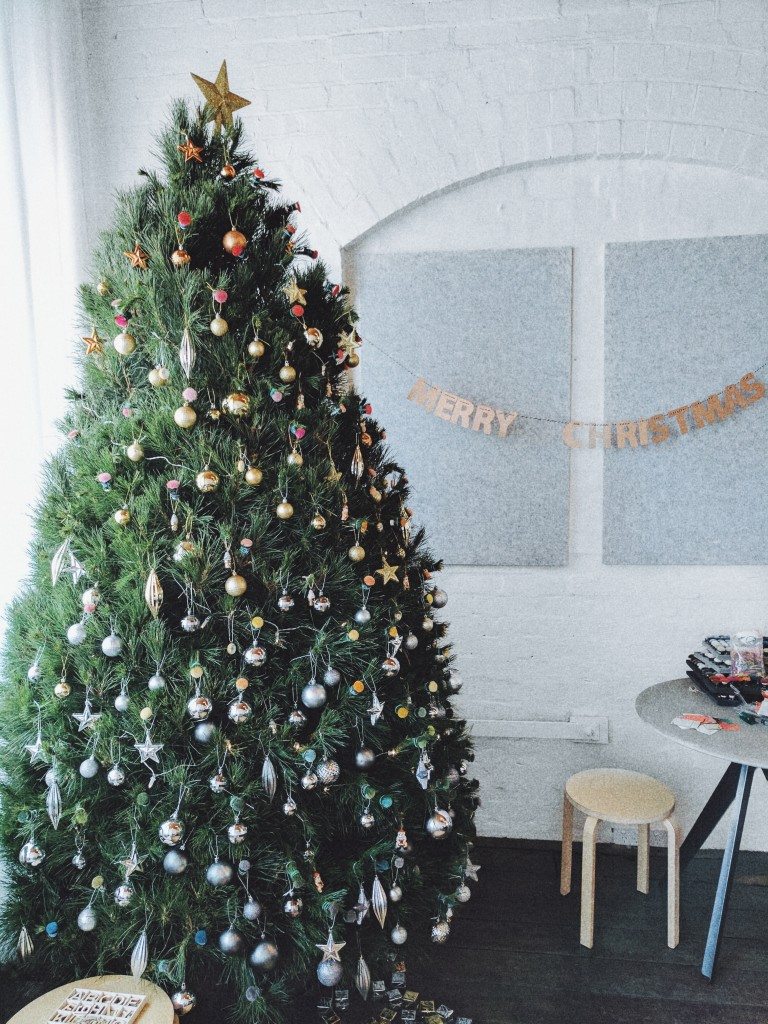 Seasoned greetings to all this very Merry Christmas!
In our rustic Collingwood studio we've decorated our interiors with love, to celebrate the season and coming of summer! The most exciting part of this season is celebrating love and happiness over a glass of wine with family and friends – which is why we wish to share with you our Top Five Tips for Christmas Decorating! 
'Tis the season to be jolly! To prepare for any styling or decorating adventure, we assure you that getting inspiration and creating concept boards with your favourite holiday pictures is the best way to fill yourself with joy! We use our favourite (and free to use) online program, Pinterest! If you follow the link here, you'll be able to see our inspirations this Christmas! We've curated a board that is focused on decorating with love, and attention to detail. Soft warm-lights, lots of indoor greenery, wreaths, and delicate hand crafted presents with brown paper and stringed details are all wonderful additions in making your Christmas warm, welcoming, and wonderful! We suggest making a board for yourself, and encourage you to share it with us! Check ours out here!
The more the merrier! If you're in the holiday spirit after creating your inspirational board, our next suggestion is to not let any space go to waste! Analyse your living, outdoor, and dining areas with attention to the details; as these are the areas you're most likely to be entertaining in! Specify what will look great in particular positions, and perhaps decide if there is opportunity for small or extravagantly large featured pieces. In our studio we've made our beautifully symmetrical tree the feature, but there are other things that act as perfect additions to the space. Our Merry Christmas bunting, little desk ornaments, and even a cute wooden hashtag saying #thestylesmithsinspire can add the perfect charm in making an event amazing! Personalising your home, office, apartment, and retail space will brighten the spirits.
Don't forget to Deck the Halls! After surrounding your space with elegant decorations, it's time to get crafty! It's so easy to create memories with your family, by using a pair of scissors and coloured paper. It's also an easy way to layer your space, which is an important factor to decorating. Layering at different heights, with oversized paper-snowflakes that hang above your space, is an incredible way to let Christmas envelop the room! Paper-snowflakes make everyone smile, especially the kids! Oh, and don't be afraid of grabbing a hot glue-gun and merging items together – we suggest a simple red ribbon glued to candy canes to hang about, so fun
Christmas is a Clause for Celebration. The space is decorated, you've made it beautiful, and now it's time to cook! Cooking and presentation of the food, treats, and drinks are a fun decorating element that we adore this season. Creating that incredible experience visually, and in your guests tummies, is a significant factor to Christmas time. Dusting icing sugar over a table of fruit will create a magical snow effect, making candy trails that lead to plates of ginger-bread will make everyone's mouths water, and labelling the plates of food with funny christmas phrases, that create a story to your holiday season, will make everyone giggle! Inside are "Santa's Snacks," and outside are his loyal "Reindeer Treats!" It's all about finding what you love and creating charm in your own holiday way; something you and your family with love for years to come, with keeping classic tradition and adding a modern flare to inspire your guests to do the same with their friends too.
A Season with a Precious Reason. Hang the cards out to see, rummage through old family Christmas photos, wear a crazy Christmas sweater/singlet for the hot weather, and make memories with your special time. This time of year, beyond all, is about the friendships you've created, the family you get to see from distant places, and sharing love for the year that has past – and all that is to come! We suggest that the best, and final decoration, is you! Wear a smile, take lots of polaroid photos to put on the tables, and make sure to play many Christmas games. Make this the time to share the festivities of happiness, love, life and the coming new year!
We here at The Stylesmiths want to see everything you have done, and are preparing to do this Christmas. If you have ideas, purchased decorations, and have your space presented with your special touches – we want to see it!
Hashtag #thestylesmithschristmas, and tag our Facebook, Instagram, and Pinterest – so we can share in your holiday visions!
We look forward to seeing all your Christmas celebrations, and wish you a very special Merry Christmas from all of us at The Stylesmiths.