Summer is right around the corner and we know it's time to live outside!
This time of year is calling for you to step outside into some sunshine, and entertain in an outdoor setting. Our director, Richard Misso was in conversation with the incredible Bridie and Prue of Sky News Real Estate, discussing the amazing living spaces you can create with attention to the details of your outside areas. Below you will see concept boards, featured on the segment, that Richard describes as an outdoor living showcase!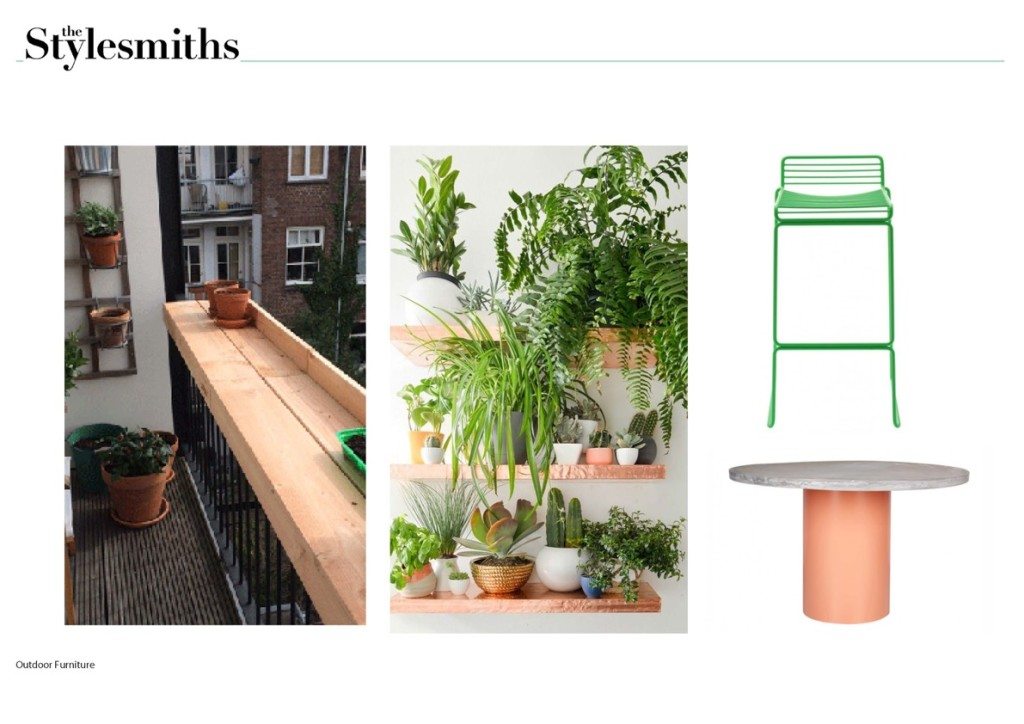 Start with the space!
Appartments, balconies, and verandas are all such different shapes – so play and make considerate decisions with its attributes. What are you doing with your space? One idea we have is, if you're in a narrow space or scarce for room: layering, yes layering, even in summer is the best opportunity to give life to your outdoor areas. It's a great chance for you to be creative with the space you are living, and most of the time your wall spaces are missed. Installing vertical gardens, or wires with ivy that will grow all year round is such an easy way to flourish your space.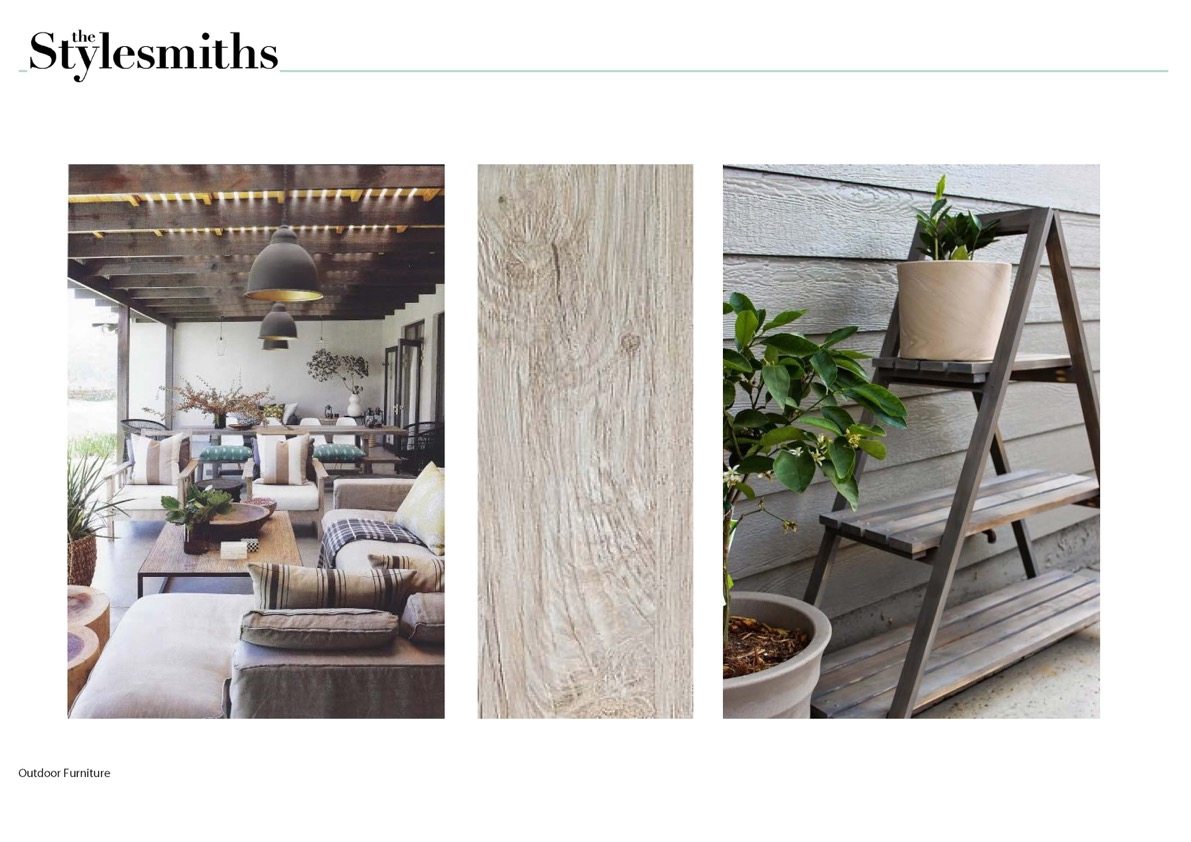 Soften and Cluster.
If your urban space is looking for some life, decide to go for the hardy plants that will last in lots of sunlight, and are easy to take care of! We're talking succulents, cacti and different pot plants that also act as a great visual addition when bunched together. It adds an earthy and softening effect.
Wind factor.
It's easily forgotten that mother nature will be a huge element to your outdoor living, and we want you to most remember the wind factor! If you're fixing a hanging chair to the roof, or installing said gardens to walls, remember to fasten those tight. We don't want you to come home, pour yourself a summer sprits, and go outside to entertain with what once was a one-piece, now shattered into a four-piece floor plant. Ouch!
Add some patterns.
If you're looking to feature your outdoor area with some style, don't be shy with how you use pattern and texture. Wooden elements are a key highlight, but even in a monochromatic living space you're able to accentuate with a geometric patterning element. This pattern adds vibrance, style, sophistication and is most importantly becomes the hero point of your room!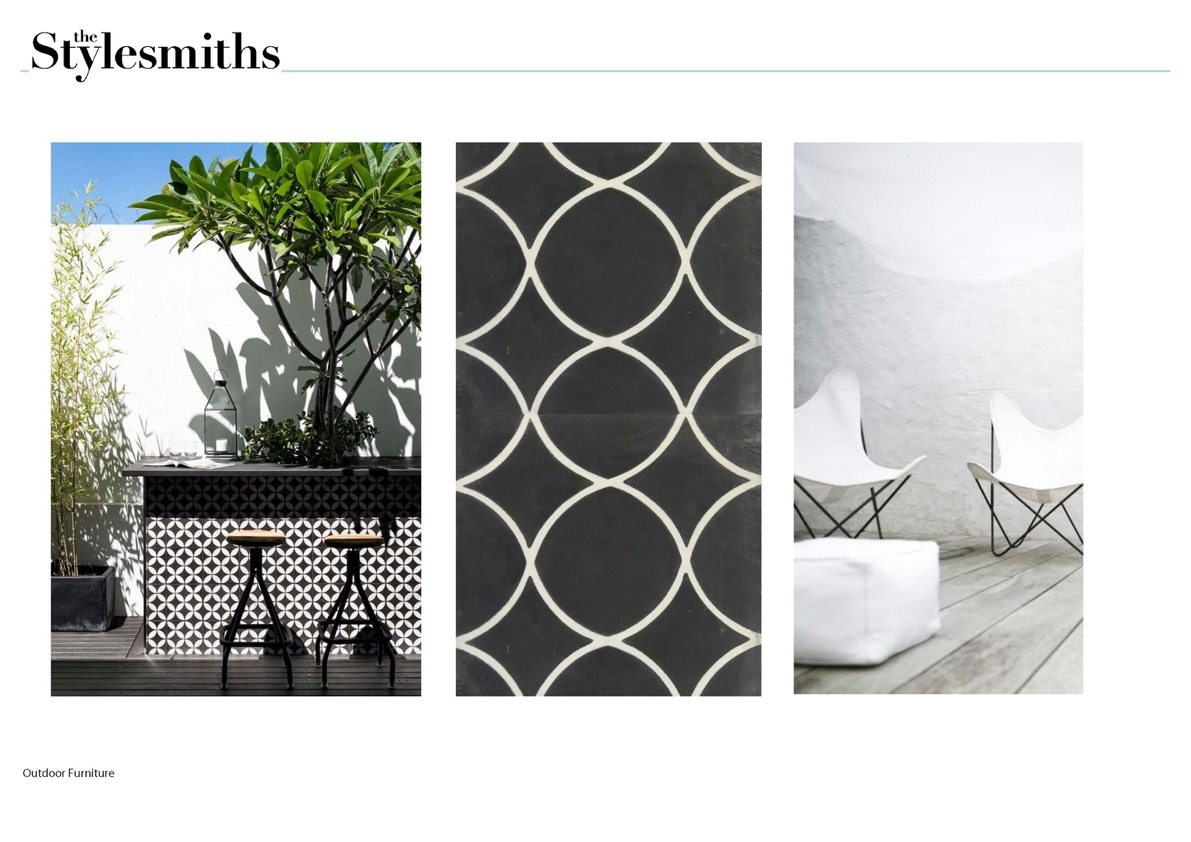 Creating the focal point, entertaining in a styled outdoor space, and identifying what your space will be used for are our hot tips for your outdoor areas this summer!
If you haven't seen the segment from Sky New Real Estate, head to our Facebook for the exclusive content. These ideas are just the beginning, so read more here and view our Outdoor Living Pinterest board to further inspire your summer entertaining needs. Comment your outdoor living ideas on our Instagram too!